What's streaming on Amazon Prime Video this weekend?
Here's what's coming to Amazon Prime Video between Nov. 28 and 29
It's a quiet weekend on Amazon Prime Video. That doesn't mean there's nothing to watch between Nov. 28 and 29.
We'll need to turn to Amazon Channels to find something to watch throughout the weekend. This is a big weekend for movies and season finales, so there is plenty available.
And don't forget there are plenty of options from this week. Here's everything available to stream on Amazon this weekend.
Movies and shows on Amazon Prime Video
The week was packed with new releases. Uncle Frank is the big release of the week. If you haven't had a chance to watch it yet, then now is a good time. Paul Bettany stars as the titular character, a man who has to travel back home for his father's funeral. He goes on the road trip with his niece but is surprised when his roommate shows up.
Frank's niece learns that Frank has a secret he's kept from the whole family. His room made is more than a roommate. He's Frank's lover.
Another big release is Bombshell, starring Charlize Theron and Nicole Kidman. This is a movie that focuses on the true events that took place at one of America's biggest news networks. A group of women risk everything to get out of the shadows of the men who gave them their chances in the first place.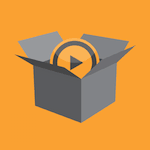 Want your voice heard? Join the Amazon Adviser team!
Write for us!
There is one new addition on Amazon Prime Video during the week. It's all about Life in a Year on Nov. 27. The movie focuses on a man giving his girlfriend the best year of a life when they learn she's dying. Everything she could do in her life is going to happen in just a year.
What's new on Amazon Channels this weekend?
There's little new on Amazon Prime Video throughout the weekend, but there's plenty on HBO and STARZ.
This is a great weekend for a family movie, with Call of the Wild dropping on HBO. The movie stars Harrison Ford, but he's not the main character. It's all about a dog kidnapped from his California home and taken to the Yukon, where he's forced to become a working dog. It could be the biggest adventure of his life.
HBO also has the season finale of The Undoing starring Nicole Kidman and Hugh Grant. You can spend the weekend catching up on the series if you've missed it so far before you see how the limited series comes to an end.
Another series finale is on STARZ. The Spanish Princess comes to an end, and this episode brings Anne Boleyn into the story. However, it's still all about Catherine of Aragon, who will try everything to keep her husband and her position as Queen of England. All episodes are available to stream on STARZ this weekend.
What are you looking forward to watching this weekend on Amazon Prime Video and Amazon Channels? Share your thoughts in the comments below.
Watch 1000s of TV shows and movies with a 30-day FREE trial of Amazon Prime