5 good Amazon movies to watch this weekend: Sept. 12-13
A Hidden Life is one of the Amazon movies to watch this weekend
We're turning to Amazon Channels for a lot of the Amazon movies this weekend. It's just so quiet on Amazon Prime Video.
There are still some great options. You can even benefit from free trials if you haven't had the streaming services in the past, giving you the chance to watch movies that you wouldn't normally see.
Here are five good Amazon movies to watch from Sept. 12 to 13.
Sex and the City The Movie
Let's start with an easy-to-watch rom-com. This movie is available with your Amazon Prime Video membership. It follows on from the HBO series Sex and the City, seeing where our favorite women are in their lives now.
There are actually two movies available, both on Prime. You're good for the weekend with these, right?
A Hidden Life
If you want something on a more serious level, then you'll want to turn to HBO. A Hidden Life is now available to stream. The 2019 movie tells the story of a man who doesn't agree with the Nazi way of life. He is a conscientious objector in a world where he's viewed as a traitor.
Despite knowing what it means for him, he routinely defies the Nazis. That leads to him being jailed and threatened with death.
21 Bridges
Those mourning the loss of Chadwick Boseman will want to know where they can watch his movies. 21 Bridges is one of the recent releases on SHOWTIME. It's one of the Amazon movies for this weekend.
When a couple of cop killers go on the run and nobody can find them, a detective decides that all 21 of Manhattan's bridges need to be closed. It's the only way to prevent the cop killers from getting off Manhattan's island.
The Karate Kid
Want some movies that are good for the whole family? The Karate Kid movies are a must. The entire original trilogy is on SHOWTIME. The movies tell the story of a young boy who learns karate from one of the greatest teachers in the world. Of course, it means going up against the biggest dojos in the area and up against his bully.
The movies remind us of compassion and resilience. Plus, you can follow the story on with Cobra Kai on Netflix if you want.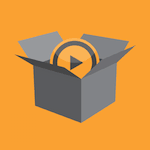 Want your voice heard? Join the Amazon Adviser team!
Write for us!
Colette
Finally, it's all about STARZ. The movie Colette starring Keira Knightly is now available to stream on that platform. It did use to be on Amazon Prime Video. You're not imagining things.
The period movie is about a female author who ghostwrites for her husband. When the novel sells well, she decides to fight against social norms to put her own name to her creative talents.
Which Amazon movies are you watching this weekend? Let us know in the comments below.
Watch 1000s of TV shows and movies with a 30-day FREE trial of Amazon Prime